Outsourced Prospecting
Every thriving company has someone that continuously hunts for new customers. Companies that don't are at risk from peaks and valleys, dominant customers, squeezed margins or declining sales. Our Outsourced Prospecting service helps these companies identify, contact and qualify potential new customers.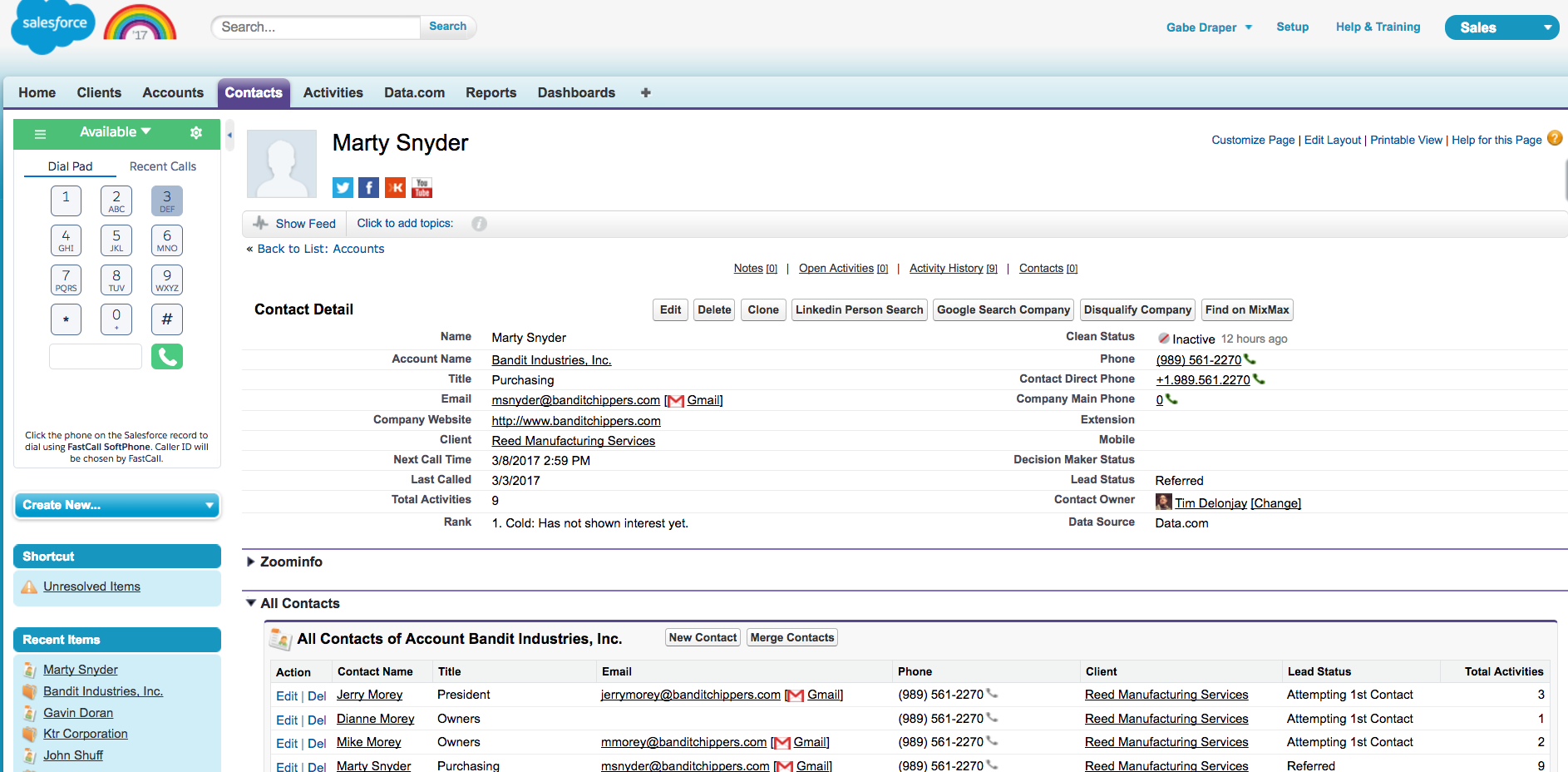 ---
Our Process:
Research
Our database has data on over 500,000 US manufacturing facilities, we use your criteria to identify which facilities to target. We then identify who we call the "Likely Decision Makers" using a handful of contact databases.
Contact
Every contact on your Prospect list will get a call and an email at least once per week until we identify the True Decision Maker for that facility. Once we identify the Decision Maker, we put them through our Polite Persistence process until they engage us.
Qualify
Once we've engaged with a Decision Maker, we use your qualification criteria to determine if they are qualified to become a customer. Things like annual spend, capability fit, volume fit, part/product fit determine if they are qualified.
Follow Up
Sales success is all about timing, talking to the right person at the right company at the right time. To do this, it requires disciplined follow up with every Decision Maker. We develop a Pipeline of Decision Makers that we follow up with as often as they'll let us.
Can't afford a full time salesperson?
Pricing starts at $3,000/month
Let's Chat